Today's episode is with author Kate Gordon, and we talk a lot about how to be a self-starter and go-getter! Kate is a true example of deciding she wants to do something, then setting off to learn how to be successful at it. She followed her passion for writing and ponies and created a wonderful side hustle, which one day she hopes will be her full time career, and I'm sure with her determination, courage and perseverance it will be.
I hope you learn a lot, get inspired and enjoy the show.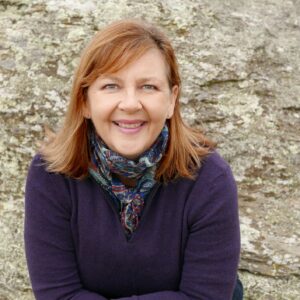 More about Kate:
Kate Gordon spent 90% of her childhood reading books about ponies and magical adventures. The other 10% she spent galloping around the garden on an imaginary horse – until she was able to ride a real pony of her own.
Now she's penning fantastical adventure stories about brave friends, ponies and unicorns.
Kate is inspired by the magical mountains of Central Otago in New Zealand's South Island where she lives with her husband, three dogs, and two cats. She's currently working on the second book in the Unicorn King series called Sasha and the Warrior Unicorn.
Kate is also the founder of the online bookstore, Kiwi Kids Read Kiwi Books, which is dedicated to supporting New Zealand authors writing for children and teens, and helping showcase their fantastic books to Kiwi book buyers.
FIND KATE HERE:
https://www.kategordonauthor.com
FIND KIWI KIDS READ KIWI BOOKS HERE:
LISTEN TO THE PODCAST:
WATCH THE PODCAST: