This week's episode is with Professional Drummer Ben Hendry. Ben is also a Music Director, teacher & collaborator, and has an interest in Performance Theory and Stage Craft for jazz musicians. We talked about all this and more in this episode and I came away feeling that I'm allowed to dream big, put all my eggs in one basket and keep going until I get there. I hope you feel that way too.
Enjoy the show.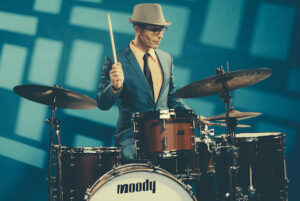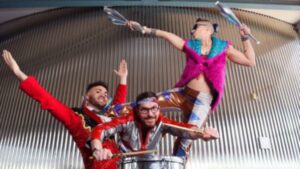 MORE ABOUT BEN….
A stalwart of the Melbourne jazz and improvised music scene, Ben is one of Melbourne's most sought after drummers. Renowned for his delicate touch at the drums, he has graced the stages in the UK and North America – a drummer who can support and contribute to every type of music, from hilarious comedy acts to driving a jazz group. Given time, he also teaches in schools.
Ben has performed throughout Australia and the UK in clubs such as the Basement (Sydney) and Bennetts Lane (Melbourne), he has also played at major events and venues like the Sydney Opera House and and the Melbourne Concert Hall, as well as major festivals like the Wangaratta Jazz and Blues Festival, the Melbourne International Jazz Festival and the fringe Festivals in Edinburgh, Melbourne, Adelaide and Sydney. Ben was a member of the winning ensembles of the Athenaeum Awards for musical excellence in 2003 and 2004.
LISTEN TO THE PODCAST:
WATCH THE PODCAST: