Welcome to Episode 7 of the Indie Kidlit Podcast. On this episode Elena and Marti discuss the interviews they've done so far, and what they've learned from the advice and experience provided.
FIRST SOME BACKGROUND ON THE AUTHORS AND SHOW HOSTS:
Marti Dumas has been publishing in the children's book space for almost two years.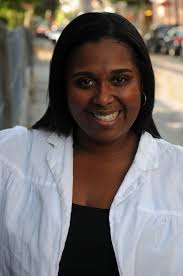 Her books are published through small press PLUM STREET PRESS, and include JALA AND THE WOLVES, and JADEN TOUSSAINT, THE GREATEST series of which there are four books (The Quest for Screen Time; The Ladek Invasion; Muffin Wars; and Attack of the Swamp Thing). Marti learned a great deal about book marketing through Nick Stephenson's online course YOUR FIRST 10K READERS, and Mark Dawson's FACEBOOK ADS FOR AUTHORS.   The majority of Marti's success has been selling her paperback books. 95% of sales come through paperbacks. She has found much of her audience through using Facebook ads to direct readers to her first book in the Jaden Toussaint The Greatest series, which is permafree.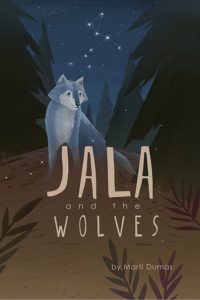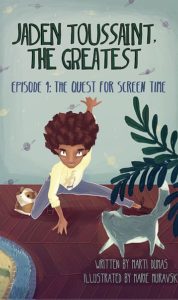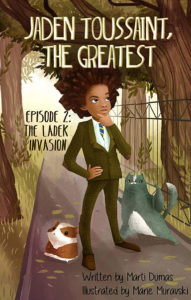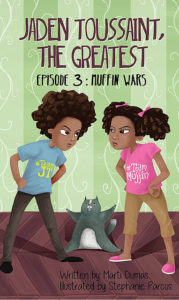 Elena Paige has been publishing children's books for less than a year. She is still hunting for her audience! And trying desperately to sell more books.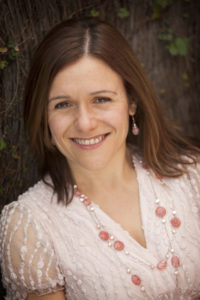 Her books so far are the MEDITATION ADVENTURES FOR KIDS BOOKS of which there are currently four (Lolli & the Lollipop; Lolli & the Thank You Tree; Lolli & the Talking Books; and Lolli & the Meditating Snail). She has also published LOLLI'S HAPPY HEART RHYMES which include three books (I love being different; I love being free; and I love trying new things). Elena committed to publishing seriously in 2016 when she stumbled onto THE CREATIVE PENN PODCAST by Joanna Penn.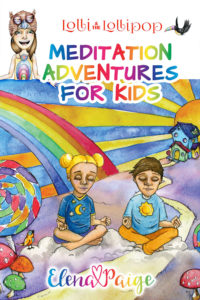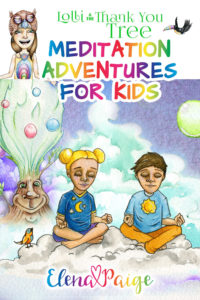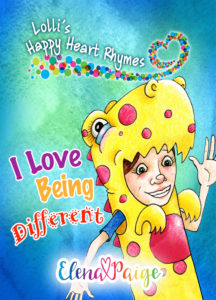 Lessons learned at a quick glance – you need to listen to the podcast below to get the nitty gritty details:
Justin Johnson covered amazon ads and gave Marti and Elena food for thought around the pricing of their books. Specifically Marti checked out her book rankings on Amazon and found she was consistently in the top 20 books but her ebooks were priced considerably less than other books in her genre. She has since increased her price and seen no drop off in sales. She talks in depth about her pricing strategy for her paperback versions too. Elena felt encouraged to increase her back list by writing new series. Justin has been writing in the space for many years and therefore has more books to package and promote.
Rachel Toalson and Adam Maxwell imparted their dedication and love of the craft of writing. Both Marti and Elena intend to continue working on their craft, and to focus more on writing with an intended audience in mind. Writing with a specific reader in mind is a much smarter way of making your book easier to market. Adam also highlighted writing books that both children and adults can enjoy reading together. Rachel shared valuable information around writing blog posts that give parents useful information to draw in the right audience. Marti and Elena both aim to extend the topics on their own blogs following Rachel's sage advice. Tara Lazar's interview also shared the same wisdom – write a blog that's targeting parents, teachers, librarians and give them information and news they will find useful through your blog.
Emma Warner-Reid and Tara Lazar both shared incredibly valuable information on running successful school visits. Marti is a teacher and so will definitely put that on her "to do list" and make a concerted effort to target schools systematically at some point this year. Elena plans to focus on finishing her current series before approaching schools. Tara has a great school workshop menu on her website, and Emma's flash fiction contest for school kids sounds like a novel way to get schools interested in inviting you for a school visit.
Darcy Pattison's interview was packed with useful information and included marketing to the education market, as well as writing something to specifically meet the needs of this huge market place. As a result Marti will bump up her non-fiction projects on her "to do list". Prior to listening to this interview they were lower down on her project list.
A jam packed discussion between Marti and Elena, which will inspire you to write your own personal writing and publishing goals this year!
Enjoy the show.