Today's interview is with traditionally published author Tara Lazar.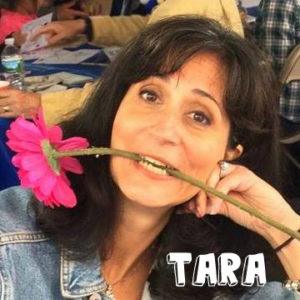 Street magic performer. Hog-calling champion. Award-winning ice sculptor. These are all things Tara Lazar has never been. Instead, she writes quirky, humorous picture books featuring magical places that everyone will want to visit.
Her picture books are THE MONSTORE; I THOUGHT THIS WAS A BEAR BOOK; LITTLE RED GLIDING HOOD; and NORMAL NORMAN.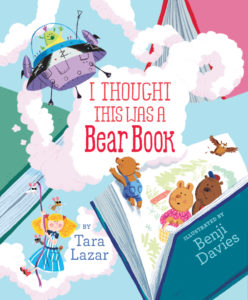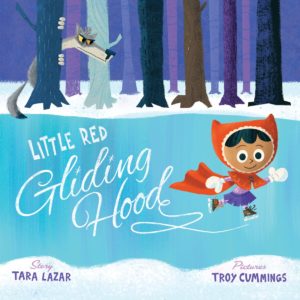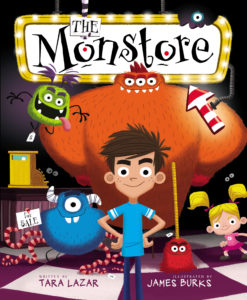 Tara created Storystorm as the picture book writer's answer to NaNoWriMo (National Novel Writing Month). Storystorm is held every January and features thousands of participants from around the world. Any writer eager to brainstorm ideas can now participate—professionals, amateurs, teachers and students. You can find out more about getting involved HERE.
Tara is a council member with the Rutgers University Council on Children's Literature. She's belongs to SCBWI and speaks at conferences and events regarding picture books, brainstorming techniques, and social media for authors (backed by 20 years experience in internet marketing). Her former career was in high-tech marketing and PR. She also teaches for The Writer's Circle Workshops.
Tara is a life-long New Jersey resident. She lives in Somerset County with her husband and two young daughters. If they had a dog, it would be a small white fluffy thing named Schluffy.
Tara apart from being hilariously funny is also full of knowledge and information about:
The role traditional publishers play in marketing a book – they get your books into bookstores and libraries, connect your book to wholesalers, and get industry reviews.
School visits and how to get paid for them – schools like authors who have more than one book, are organised and have something unique to offer. You can find Tara's school workshops topics HERE, to give you some ideas of your own. The Australian Society of Authors has some guidelines on what is reasonable for authors to charge in Australia for school visits.
How to use your blog to find your audience – write blogs that connect you with your ideal readers and gatekeepers, i.e. teachers, librarians, parents and grandparents. Keep information interesting and complementary to kids books such as other great books or showcasing other authors.
Treating your writing as a long term career.
You can find Tara online at www.taralazar.com. Tara also refers to the Society of Children's Book Illustrators and Writers (SCBWI) – worth joining and you can list yourself there for schools to find you for school visits.
Enjoy the show.