Today's interview is with Instagram children's book blogger, Charnaie Gordon (@HereWeeRead) about the #bookstagram community.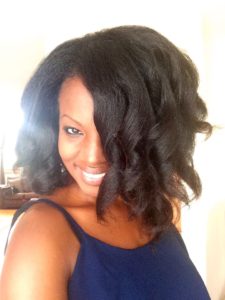 Charnaie talks to us about how she developed her Instagram following of more than 23,000 readers who are hungry for children's books, and how to best find and approach book bloggers.
Charnaie started book blogging in order to keep track of what she was reading and to help other people find great books. HereWeeRead was born on Instagram.
Instagram has a huge community of book lovers and is a great place for authors to be online. Check out #bookstagram.
When reaching out to book bloggers make sure they like the kind of books you write, and that they are connected to YOUR readers, not just any readers. Charnaie, for example, mentions in the interview, that she loves sharing picture books that have great covers, gorgeous illustrations, have positive themes and are about characters from diverse backgrounds. Find bloggers that love your kind of books for the right age group.
When approaching a book reviewer on Instagram:

Read their Book Review Policy.
Make sure you know the name of the reviewer and spell their name correctly.
Don't just ask for your book to be reviewed. Instead introduce yourself professionally, summarise your book and provide a clear link to a free copy of the book.

When posting to Instagram you can include a great photo of your book and an enticing caption. You can also feature photos of the inside of your book, showcasing the illustrations. You can also include short videos. All these things can help to gain the attention of book bloggers and readers.
Authors can also use Instagram by keeping their backlist fresh through celebrating what's currently happening with it now, ie did you win an award for this book, do a school visit etc. Use your Instagram posts to get people excited about your upcoming new release. You could also share coloring pages.
Build relationships on Instagram by reaching out to other authors and reviewers, introducing yourself and build on your commonalities. Build a community, support others and engage genuinely.
Finally, remember to use those hashtags. Charnaie recommended this tool for finding great hashtags and she uses up to 30 hashtags in her posts. Hashtag generator: http://displaypurposes.com
You can find Charnaie at www.hereweeread.com and she is also a contributor to Brightly at www.readbrightly.com.
Enjoy the show.
LISTEN HERE
WATCH HERE