Today's interview is with author and editor Clark Chamberlain.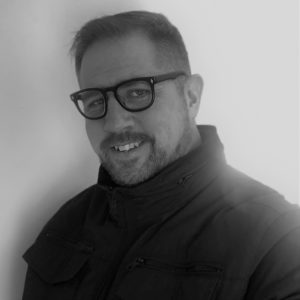 Clark Chamberlain is an author and professional editor who works with authors at all levels and across multiple genres. Clark helps transform any manuscript into a novel that is both commercially viable and entertains readers. Clark is the creator of the Advanced Novel Writing with Harry Potter course and is known as The Story Engineer.
Clark talked to us all about how to work with editors to make your books the best they can be.
Clark gives amazing advice about how important it is to keep your inner editor and critic at bay during the writing process. Keep your self-stories positive and focus on writing consistently and ignoring that little inner voice that keeps telling you- "you're not good enough."
A developmental editor helps make your book the best it can be by improving your story structure and meeting reader expectations. Ask yourself "What do I want my reader to feel when they get to the end of my story?" That's what you want your story to deliver. A line editor, on the other hand, edits grammar and sentence structure.
Questions to ask a developmental editor to make sure you are the right fit for each other include:

What the cost will be and exactly what you will receive for that fee. Be clear upfront what you're getting.
Agree on how you will communicate with each other and how often.
How will story changes be suggested to you so you know what to change?
Editors can vary from each other, so make sure you understand how many rounds of edits you will receive and exactly what the process will be.

We dig into Clark's incredible course: Advanced Novel Writing with Harry Potter, where Clark breaks down what made the Harry Potter series so successful and what ALL authors can learn from the process to make their own books engaging for readers. The course includes 17 lessons and breaks down good storytelling technique. Clark also guides us through how to meet reader expectations, how a novel is constructed and what its working parts are, as well as how to get those small elements in a story right so that you connect emotionally with your reader.
This and so much more in this interview that will help you become a better storyteller….
***Clark is so generous he has offered listeners of the Indikidlit Podcast a discount off the 'Advanced Novel Writing with Harry Potter' course. It's now only $97 (normally $149) and you get his course on how to write great DIALOGUE absolutely free as part of it. Listen to me (Elena) – what a fab sales lady I'd make!!  I've no affiliation with the course whatsoever, and I did buy it myself and I'm super glad I did – it's honestly worth so much more! And if you don't buy it, and I end up selling more books than you do, you so know I'm going to say "I told you so!" Haha! All joking aside, you can find the course and the discount at www.thebookeditorshow/com/kidlit.***
You can find Clark and his developmental editing services at www.thebookeditorshow.com.
Enjoy the show.
LISTEN HERE
WATCH HERE