Today's interview is with author and indie publishing expert Darcy Pattison.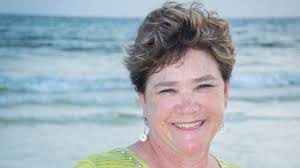 Darcy Pattison is a writer of fiction and nonfiction children's literature, a blogger, writing teacher, and indie publisher. Her books have been translated into nine languages. Although she is best known for her work in children's literature, she is also a writing teacher traveling across the nation presenting her Novel Revision Retreat. She has been featured as a writer and writing teacher in prestigious publications such as Writing Young Adult Fiction For Dummies, and 2012 Writer's Market.
This is our third interview with Darcy and to be honest we could interview her every week – she is full of useful information! The main topic we discussed today was how to format your picture book for Kindle in a way that keeps your download fees as low as possible. Doing so means more profit for you and less money lost to Amazon. Here are her tips:
For books that are over 7mb in file size, it may be more worthwhile to choose the 30% royalty rate over the 70% royalty rate, as you don't pay download costs.
In order to get your book file size down as small as possible (ideally 2mb) Darcy suggests reducing your image size in three ways:

Using a program such as photoshop to get your images to be 1200 x 1800 pixels.
When exporting them as JPG files choose 40-60% quality. Ideally, 40% if you feel the quality is still OK, which it should be.
Use the program ImageOptim to strip the metadata from the image, further reducing the size.

People's main objections to reducing the image size of their illustrations are that they fear the quality of their book will suffer. But the quality is still very good on device screens. The upside is the reduced file size will reduce the size of your overall file considerable and therefore lower your download fee.
You can read the excellent article explaining book formatting much more thoroughly on Darcy's Blog HERE.
Elena also asked "What about Vellum? Does it reduce the file size naturally?" Following the interview, she went ahead and experimented with one of her books which she formatted using Vellum. With 17 images that were very high-quality tiff files, the book's download fee is 31cents. She reduced the file size of all the illustrations as suggested above and the download fee decreased to 29cents. Not much of a difference at all, suggesting Vellum already reduces the file size pretty well. Go Vellum!
You can find Darcy and her wealth of knowledge at www.darcypattison.com, www.indiekidsbooks.com, and www.mimshouse.com.
Enjoy the show.
LISTEN HERE
WATCH HERE