Today's interview is with author and indie publishing expert Darcy Pattison.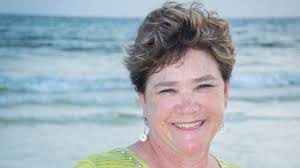 Darcy Pattison is a writer of fiction and nonfiction children's literature, a blogger, writing teacher, and indie publisher. Her books have been translated into nine languages. Although she is best known for her work in children's literature, she is also a writing teacher traveling across the nation presenting her Novel Revision Retreat. She has been featured as a writer and writing teacher in prestigious publications such as Writing Young Adult Fiction For Dummies, and 2012 Writer's Market. Darcy's latest book The Nantucket Sea Monster – A fake news story, is the 2017 Fall Junior Library Guild selection.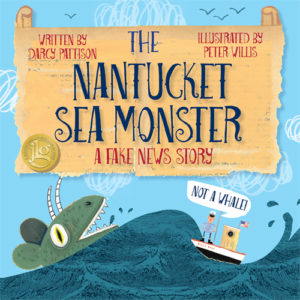 This is our second interview with Darcy. The main topic we discussed today was how and why Darcy has published her books as a Small Press (Mims House) rather than simply under her name, Darcy Pattison.
Darcy made the decision to start her own small press after attending a workshop with Dean Wesley Smith and Kristine Kathryn Rusch.
As part of the process, Darcy got a business license and decided to present herself as a business rather than as an author. The key difference is that she thinks and acts more like a publisher than as an independent author. She puts out a catalog of her books and looks for opportunities and gaps in the market to write for.
Even Darcy's marketing approach is influenced by being a small press. She sends out her books for reviews (two good ones she suggested are School Library Journal and Booklist Online), includes a CiP block in all her books (find out more from Darcy's last interview about CiP's), and has her books available for sale through educational distributors. Also when selling books she includes packing slips, invoices, knows clearly the discounts she gives and has policies she follows as part of running her small press – all little (or big things) that make her publishing house professionally run.
Essentially Darcy looks for the things that traditional publishing houses do with their books and tries to do the same things, as much as possible.
Darcy also carries out research to find out what the most popular books or topics are. She recommends following listservs for librarians and seeing what books are accelerated reading books, as a guide to what's popular. She looks at Locus magazine for what's hot in science fiction, Voya magazine for all thing young adult and the Cybil Children's and Young Adult Bloggers' Literary nominated books and award winners. Again, as a small press, she stays on top of the hot topics and publishing trends.
Darcy recommended joining The Children's Book Council. Here is the Australian version.
Check out the Independent Book Publisher Association mentioned in the interview through the link and Net Galley.
You can find Darcy and her wealth of knowledge at www.darcypattison.com, www.indiekidsbooks.com, and www.mimshouse.com.
Enjoy the show.
LISTEN HERE
WATCH HERE