Children's Book Author Mirtis Conci joins me on the show today and we talk about how its not just about what you write but how you write it. She talks about her experience of writing for children, and needing to go into her own inner child in order to write something with love that children can relate to and feel the emotion of.
Enjoy the show!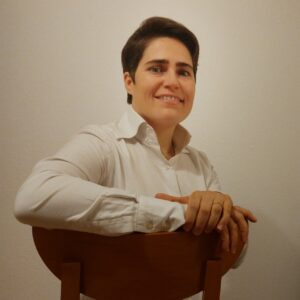 Mirtis Conci is a Children's Book Author. She loves creating magic by playing with words. She deeply believes in their strength. Words are wings that show us dreams and make them possible, if we are ready to listen to them.
She writes stories for young human beings, because they need to build strong wings.
What is better than a good story that talks about courage through fear, respect through empathy, love through self confidence?
Graduated in Foreign Languages and Literature, Mirtis learned one important thing: it doesn't matter how many languages you speak, but how you communicate.
That's why she would like to write on her Identity Card: Earth´s citizen, European, born and grew up in Italy, currently living in Germany.
Here you can meet her at: www.mirtisconci.com
And socialise with her on Facebook HERE
LISTEN TO THE PODCAST:
WATCH THE PODCAST: