Hold on tight for another wonderful interview that will encourage you to push forward in your Author journey. Sandra has such an encouraging and practical "get it done" attitude – I changed as a person and as an author from her interview and I'm sure you'll do the same. Plus my introduction is a long one today because her interview really did trigger a transformation in me.
Enjoy the show!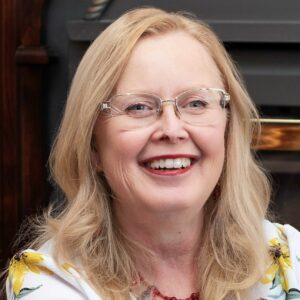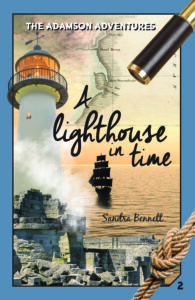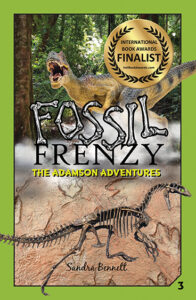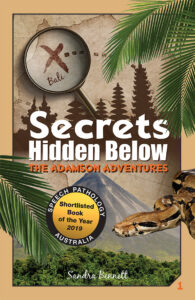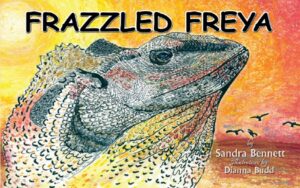 More about Sandra:
Sandra Bennett is the International Award winning author of the Adamson Adventures. A series of middle grade books for readers aged 7 -12 years. Secrets Hidden Below, book 1, was shortlisted in the Australian Speech Pathology Book of the Year Awards 2019, while Fossil Frenzy, book 3 was a winner of the Queensland Writers Centre Adaptable Competition 2020 enabling Sandra to pitch the manuscript to film producers for the Gold Coast Film Festival. Fossil Frenzy was also a  Finalist – Children's Fiction International Book Awards 2021 and received an Honorable Mention Middle Grade Fiction Royal Dragonfly Awards 2021. Sandra has also published two picture books and two early readers. She has ten short stories in various anthologies and wrote a graphic novel for low literacy learners in Papua New Guinea for Library For All.
As an Australia Reads Ambassador, Sandra enjoys author school visits, presenting writing workshops and talks wherever she can to encourage a love of reading by engaging and delighting young readers with her thrilling adventures. Increasing literacy in our children is Sandra's passion, and as such she writes books that help both parents and teachers build children's literacy through read-aloud stories, one great adventure at a time.
All the important links:
Sandra's Website: https://sandrabennettauthor.com/
Facebook: https://www.facebook.com/GingerbreadAliens
Twitter: https://twitter.com/SandraBennettAu
The Australian Authors Society
Australian Reads Ambassador
LISTEN TO THE PODCAST:
WATCH THE PODCAST: