MEET LOLLI....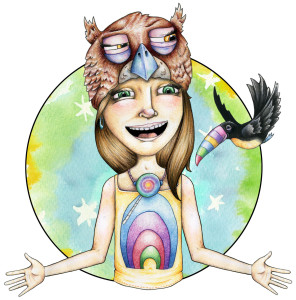 Your kids will love Lolli and her fun adventure meditations. They are fantastic at encouraging kids to relax and get to sleep more easily. Plus they encourage positive thinking and raise self-esteem. Perfect for children aged 4-10 years old.
Lolli and the Lollipop

, is the Amazon best-selling first book in the series, introducing your children to the Land of Color.

Lolli and the Great Science Experiment

is an
exclusive

meditation with Lolli not available anywhere else. I Love Being Free is a picture book where Lolli shares what she loves most, encouraging kids to express their emotions!
You'll not only get one book, but three!
"I love these books. My son (Robbie) and daughter (Sophie) love this.  It contains some really wonderful guidance for challenging situations that kids (and grown-ups) face, like what to do with big emotions and strengthening self-esteem. Lolli is a much loved, real person!"
SUSIE PETRIS