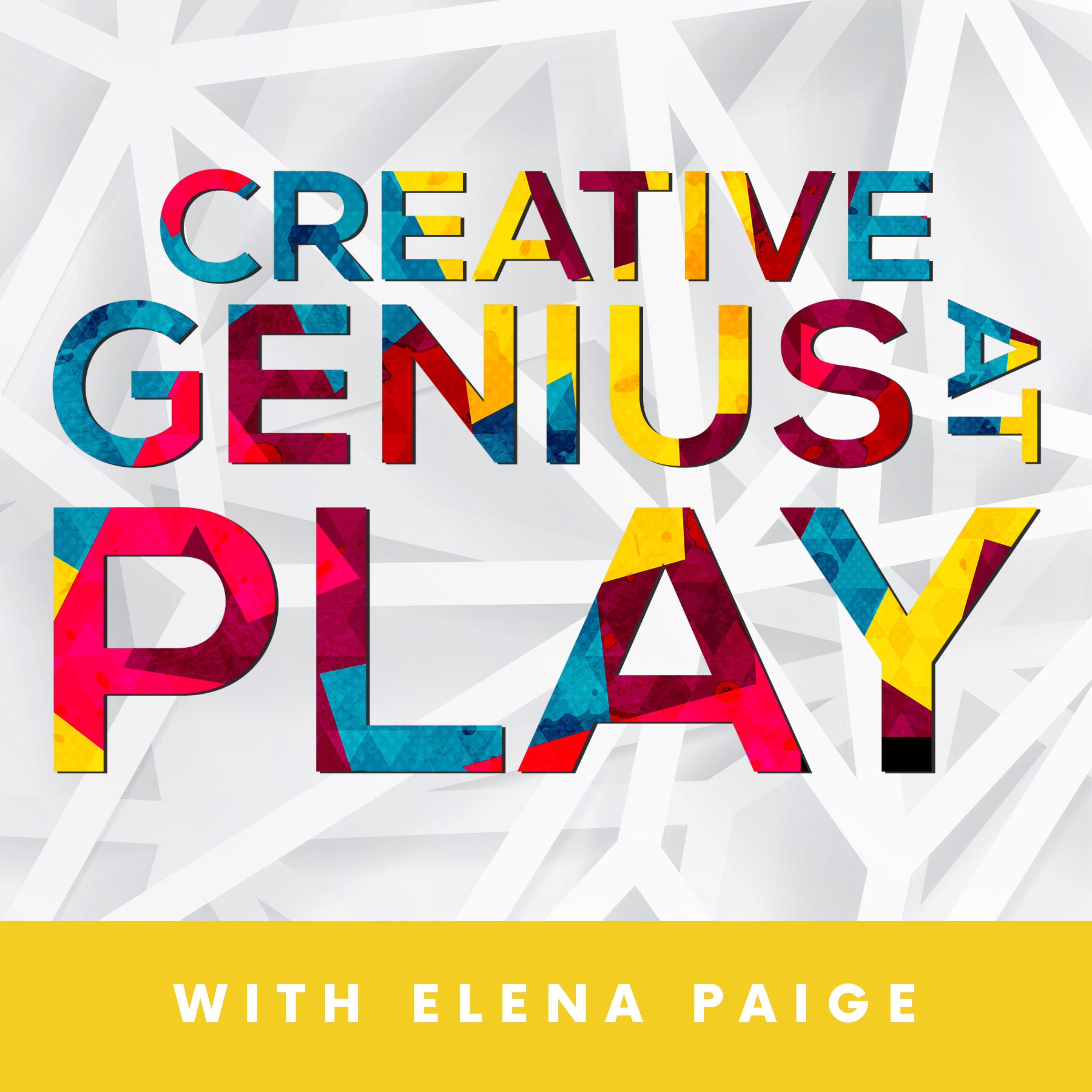 WELCOME TO THE CREATIVE GENIUS AT PLAY PODCAST
Where you discover your creative confidence, innovate in style & make art that matters.
Join your host Elena Paige,
(Children's Fantasy Author and Illustrator) as she speaks with Creative Professionals and Experts in her quest to be a Creative Genius at Play.
Join author Kate Gordon as she talks about being a self-starter and go getter, not giving up on her dream of being an author despite the odds.
Join drummer Ben Hendry as he talks about his creative journey - overcoming critical mind, following your dreams and daring to put all your eggs in one basket.
Join Parenting Consultant and Educator, Lael Stone, as she talks about being courageous and creating innovative projects that change the world. If she can do it, so can you!
Join Children's Book Author Mirtis Conci as she talks about knowing your audience in order to create something emotive and meaningful for them.
Join psychologist Christine Yeung as she dives deep into how Creatives can cultivate a Growth Mindset and thrive in today's complex world.
Join book reviewers, entrepreneurs, and published authors Kirsten and Aiyven Mbawa as they inspire you to create with joy, believe in yourself and go for your dreams.
Join wellness and creative writer Colleen M. Story as she empowers you to remove mental and emotional blocks and tap into your unique creative powers.
Join writer and creator of the incredible book writing app, Cetacean, to discover how you can brainstorm, plot, timeline and write your book with ease! Creativity has never looked this organised and simple.
Join book coach Kelly Irving as she talks about how to use strategy to write a winning book, and how to strengthen your creative process for better outcomes.
Join Illustrator and Graphic Designer Ffion Evans as she dispels common creative beliefs that might hold you back and guides you towards developing and sustaining a regular creative practice.
Join writer Erin Everleigh as she shares how knowing your "why" helps you create art that matters.
Join writer and teacher Jessica Brody as she talks about how to supercharge your creative process, improve your productivity and make your creative career a priority.
Creative Genius At Play empowers creative people to build vibrant and dynamic creative practices and businesses.
Episodes include interviews with creative professionals and experts to move you into creative action.
Interested in being interviewed on the show? Send your application to info@elenapaige.com