Today's interview is with our very own show host Marti Dumas. (Yes it's true – I forced her!)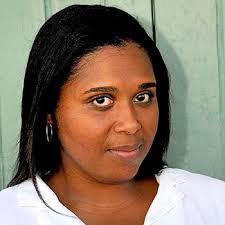 Marti's books are indie published through small press Plum Street Press and include JALA AND THE WOLVES, and JADEN TOUSSAINT, THE GREATEST series of which there are four books (The Quest for Screen Time; The Ladek Invasion; Muffin Wars; and Attack of the Swamp Thing) and her newest release JUPITER STORM.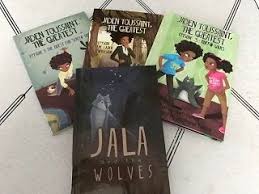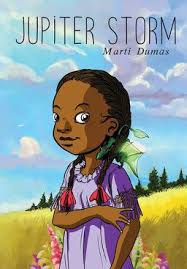 Marti has sold over 50,000 copies of her Jaden Toussaint series. Here's how she did it:
First of all, Marti started off with a budget. The small press that she published through allocated her book a budget ($$$) for publication and marketing costs.
She knew her target market for this book series. Jaden Toussaint the Greatest was written to help reluctant readers, and make "smart the new cool" as well as being a book about an African American main character.  With this clarity in mind in terms of the books' target market, she then targeted parents and teachers who were (and still are) looking for books to help their reluctant readers be successful.
Got the books into the hands of readers through:

local radio interviews
review team giveaways
local bookstore launch
free feature on Bookbub that resulted in 16,000 downloads

Still when not many sales happened, and Marti questioned whether it was worth pursuing, she came back to her mission. Why was she writing in the first place? This, and in person positive feedback and letters from families kept her going and believing in her book series.
The turning point came when the third book in the series was being released. Marti then made the first book in the series permafree – and it all started to take off!
The new goal became to get more reviews – once she reached 100, reviews then took off – now sitting at over 400 on the first book.
Facebook advertising was central to what worked – librarians and bookstore owners hang out on facebook! She uses it to direct traffic to the first FREE book in the series.
While 50,000 books sold is amazing, she is looking to expand this in the new year with strategies that allow direct to bookstores and direct to library sales.
Well done Marti! You are a legend and so generous to share your knowledge with us all. Love you xox
Enjoy the show.
LISTEN HERE
WATCH HERE